Do you need motion solution to build your 3D machine? Or your pick and place? With this modular system, you will be able to create different solutions for XYZ and much more. Let me introduce you the Barch linear guide rails belt drive with smart design, a complete new solution easy to assembly different axis and structures for hundreds of applications.
See this model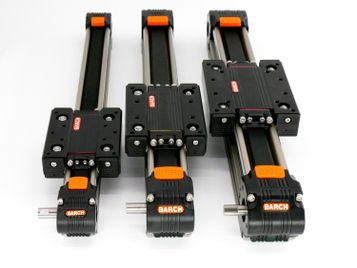 See more applications
BCX series the flexible design
Smart body profile design: a body profile design with different open grooves that allow you add sensors, cameras, connection parts, mounts and so much on. The best way to build, assembly and install in a fast way without lost accuracy and with low vibration. 
Smart carriage design: With all the possibilities to add various devices, vacuum pick and place, laser heads, 3D extruders, drill devices, rotary devices and so on.
Smart endblock design: With an endblock that allows adds a different size of servomotors, stepper motors or speed reducers in multiple positions. 
Customizable length: with a maximum length of 6 meters our linear guide rails can be produced in different sizes in a customized way. All depending on the requirements of our clients.
Load capacity from less than 1 kilograms to a maximum 35KG
---